Chinese M Business Visa Service
(before Sep. 1, 2013, we called F visas)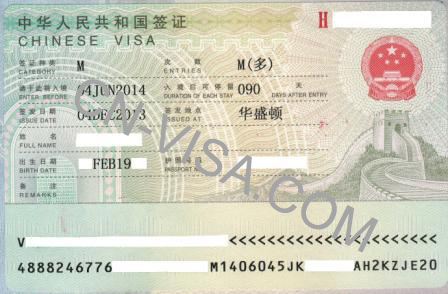 M---M3 (0) ===China M visa extension with 3-month 0-entry
M---M6 (0) ===China M visa extension with 6-month 0-entry
Documents required
1. The passport with the valid China M business visa;
2. One 2-inch passport picture (with white or light blue background);
3. The original Beijing "Registration Form of Temporary Residence"
Normal processing time: 10 working days
If you are officially employed by a company registered in Beijing, we can provide the residence permit for work application outsoucing service.

For more information and help, please contact us.